This site depicts fantasy (M/F, F/M, F/F) corporal punishment artwork, and is for adults only. All renders are intended to depict persons at least 18 years of age. If you came here by mistake, or are not of legal age in the State or Country in which you reside, please exit
---
Free Area - click on any image
Sample Illustrated Fantasy Stories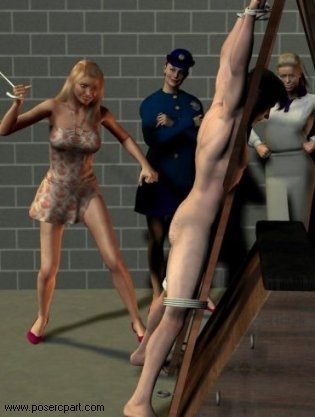 ---
Checkout our publications:
The first graphic novel
The second graphic novel

A Visit to Aunt Rita's
Released: March 2011


A rewrite of a
1980s Nu-West comic, which was done in partnership with Ed Lee of
Nu-West/Leda

Rita's domineering ways have left her unmarried, and she manages to repress a volatile set of emotions when her sexual frustration is combined with a responsibility to discipline her nephew. Getting him out of a scrape with the law however, leads her to a similar group of women - who have discovered just how powerful an outlet authority can be.


Aunt Rita and the Women's Reform League
Released: January 2015


This is a continuation of "A Visit to Aunt Rita's", in which Rita goes on to befriend the group of women supervising the local criminal justice system. Taking inspiration from Victorian classics such as "Venus in Furs" and set in the modern era, these women hold views which more than justify their activities.

Details and ordering are via Amazon and Barnes and Noble. Quantity orders available from CCB Publishing.
---
©Copyright Info
Any originator of Poser artifacts used within these renders that wishes to be recognized or have their art deleted from this site, please email me.
Any literature excerpts used within this site whose owners wish to be recognized or have their work deleted from this site, please email me.
Any materials created by request and/or under contract will be the dual property of this site and the owner.