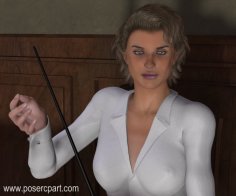 Custom Spanking Digital Art
Historically plausible scenarios depicting the thinly veiled sexuality of administering corporal punishment - to a well shaped, submissive backside.
---
This site depicts fantasy (M/F, F/M, F/F) corporal punishment artwork.
All renders are intended to depict persons at least 18 years of age.
This site is for adults only.
If you came here by mistake, or are not of legal age in the State or Country in which you reside, please exit
---
Free Area - click on any image
Sample Illustrated Fantasy Stories
---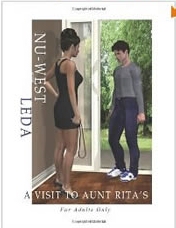 F/M Graphic Novel: A Visit to Aunt Rita's. Released: April 2011.

This is a rewrite of a 1980s Nu-West comic, and
was done in partnership with Ed Lee of Nu-West/Leda.
Details and ordering are via Amazon and Barnes and Noble.
Quantity orders available from CCB Publishing.
---
©Copyright Info
Any originator of Poser artifacts used within these renders that wishes to be recognized or have their art deleted from this site, please email me.
Any literature excerpts used within this site whose owners wish to be recognized or have their work deleted from this site, please email me.
Any materials created by request and/or under contract will be the dual property of this site and the owner.